I have been knitting for over five years, but have never finished a garment for myself. Shocking, I know! I have knit a cardigan for my husband, which took me over a year, as well as several children's garments. However, my own garments are either half-finished, shoved into a project bag and hidden in the back of one of our cabinets, or only exist in my imagination. I have a fairly short attention span when it comes to my knitting, which means that I often quickly lose interest in my projects, and have always had more than a reasonable amount of projects on the needles in the past. Let me tell you, it certainly is not a good combination because you don't make enough progress before losing interest. Recently, I've become more of a product knitter, who is quite utilitarian when it comes to the choice of projects. It doesn't mean that I don't enjoy the process, but I think very carefully about what is missing in my wardrobe and then work on only a small number of projects so the season the garment, for instance, is most suitable for, is not over before I am able to finish anything. The only exception, perhaps, is socks because I knit them all year round and almost never wear them. But that is a different story.
In any case, I am very happy with my current attitude towards my knitting. My new strategy is to only have a maximum of three projects on the needles that I am actively working on, one of which is a garment. At the moment, I also have a sock, as well as a beret on the needles. The sock is perfect for knitting on the go or when I need something more mindless to work on and the beret is more complicated to knit, but is still portable and I can get through a row before I have to get off the tram on the way home from work. I am also working on a design project, but I have decided not to count it as a "regular" work in progress because it is "work" and something I only pick up when I have the brainpower to write up a usable pattern.
Since changing my attitude towards garment knitting and actually being able to finish a larger project within a reasonable timeframe, I have had the urge to cast on all the garments. I am trying to restrain myself and stick to my "only one active garment project on the needles"-rule, so I have decided to write up a blog post about all the projects I would like to cast on, a to do list of some sorts, in order to give them the attention they deserve without actually casting them on.
I am currently working on a Hometown Cardigan by Verena Cohrs and because I've been enjoying the project so much, decided to sign up to be a test knitter for her upcoming patterns (you basically get a notification once a new test knit opens and then you can sign up for an individual pattern test knit). Since I had just cast on the cardigan, unfortunately, I wouldn't have had the time to test knit one of her latest pattern, the Gwanwyn Sweater, which I adore, but I will definitely knit it when the pattern is released. I love patterns that have a bit of interest, such as Gwanwyn's beautiful yoke section, as well as a bit of stockinette or garter stitch, which, of course, is more mindless to knit. I am planning on either using the recommended Moel View Yarn, yarn by the Little Grey Seep if they are coming to the Vienna Knit and Design Festival again this year, or the Doulton Flock Border Leicester DK yarn I ordered for my birthday.
In addition to Gwanwyn, I am planning on tackling my first yoked colorwork sweater, more specifically "Engi" by Jennifer Steingass. Even though I got really addicted to colorwork knitting in the winter, I wasn't sure for the longest time if I would actually wear colorwork sweaters because when you are "top-heavy," you might not want to accentuate that area even more. I have decided though that I will try, and have chosen a pattern with a yoke section that is not too busy or intricate. Furthermore, I was really drawn to the color combination used in the sample and already ordered my yarn from Doulton Flock Border Leicester. I've wanted to try their yarn for a very long time because it comes from a slaughter free flock, which is something that makes me really happy. Since they had a sale and free shipping to Europe over 75 Pounds, I treated myself to two sweaters' quanitities.
In my "Make Nine" video, I talked about not knowing exactly for which project to use all my skeins of Tuku Wool, which I had originally gotten for the Starting Point MKAL by Joji Locatelli. A few weeks ago while browsing Ravelry, I fell in love with the Virgil Tee by Caitlin Hunter and I believe I have enough skeins of the main color to knit the project, which was my primary concern with all the sweater and cardigan patterns I was considering before. And, as a bonus, I will have enough yarn left over to knit other colorwork projects, such as socks and mittens. I will swatch for the project soon and see whether I can get gauge with my non-superwash yarn (the suggested yarn is superwash, I think).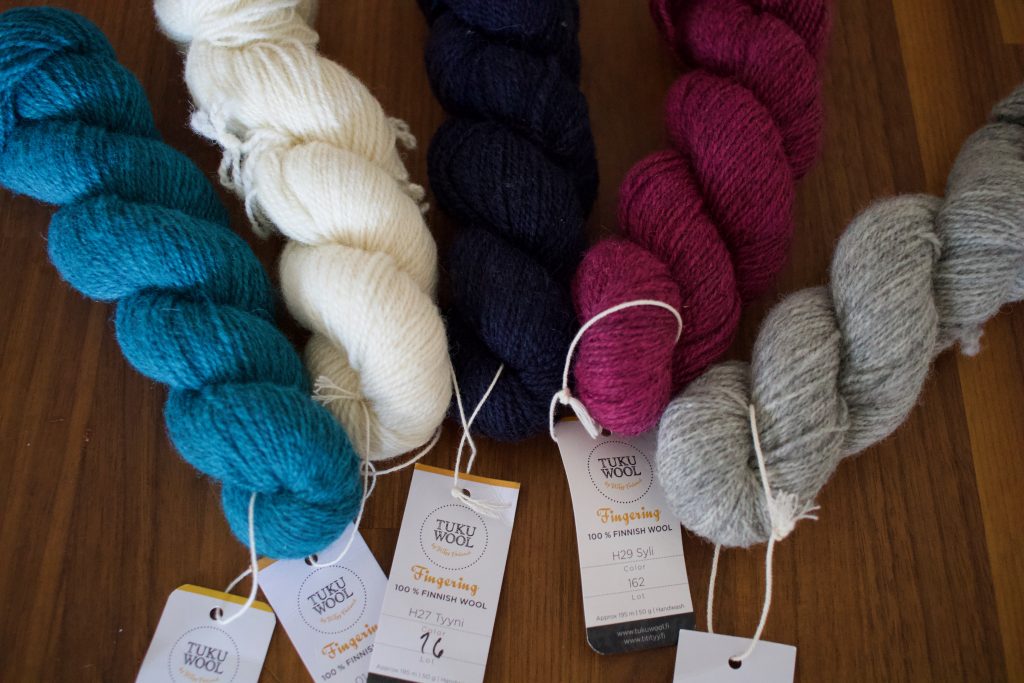 I still really want to knit the Braid Hills Cardigan by Kate Davies and the Edgartown Light Sweater by Alicia Plummer, which are also on my "Make Nine" list, but after knitting a cardigan in reverse stockinette stitch, which involves a lot of purling, I would love to cast on a sweater in a lighter-weight yarn. Both projects are knit in DK-weight yarn — I am planning on using Shilasdair and Hooligan Yarns — and are quite warm because of the camel and alpaca contents respectively.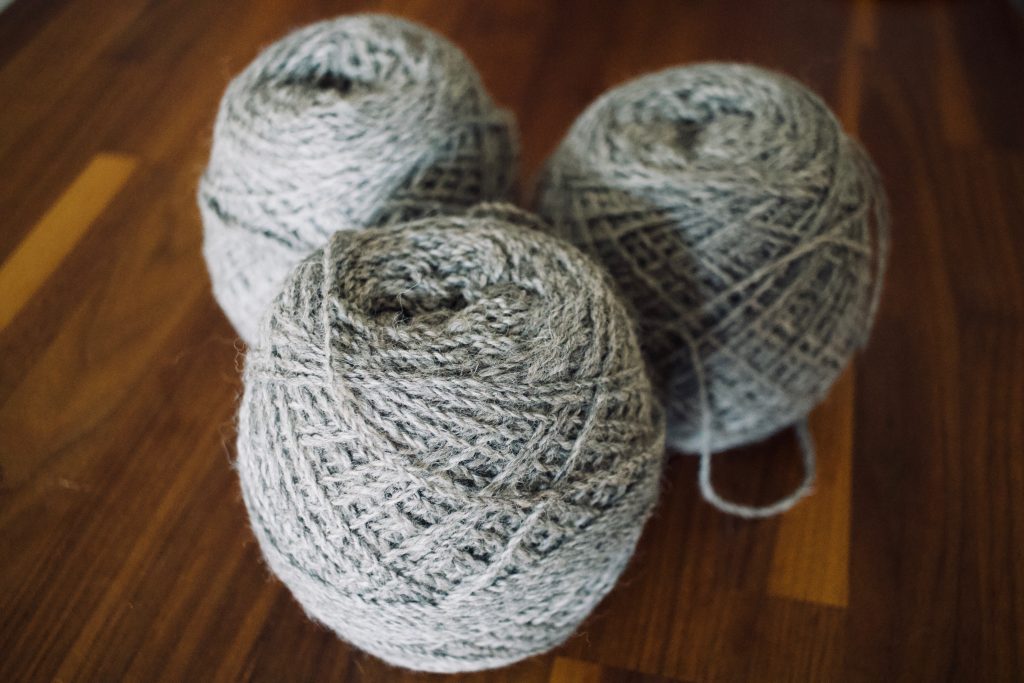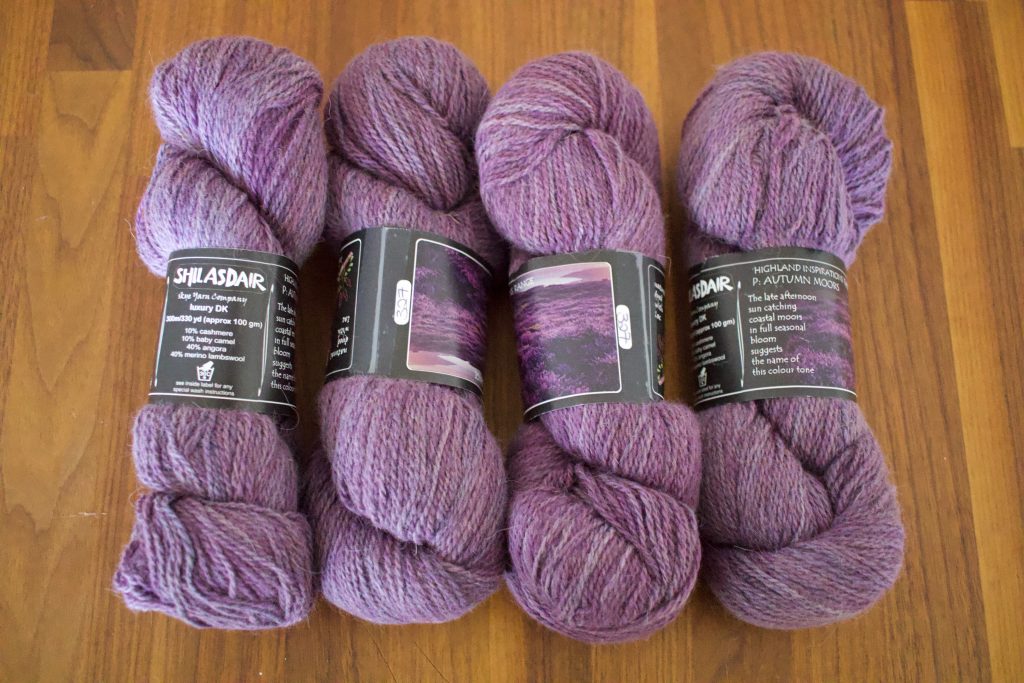 One lighter-weight garment I am considering casting on soon is Blaer by Beatrice Perron Dahlen. I have had this project in my favorites for a long time and bought the yarn, Sirri 1-ply (light fingering/heavy lace), which is organic wool from the Faeroe Islands, in Vilnius, Lithuania two years ago. Since I have a few languishing lace-weight WIPs (primarily because I currently prefer working with thicker yarns), I thought it wasn't a good idea to cast on another lace project, as much as I want the finished object. However, I've decided that I will give it a try this summer because it is heavy lace-weight and I probably won't want to knit a DK-weight sweater when it is 35 degrees celsius outside.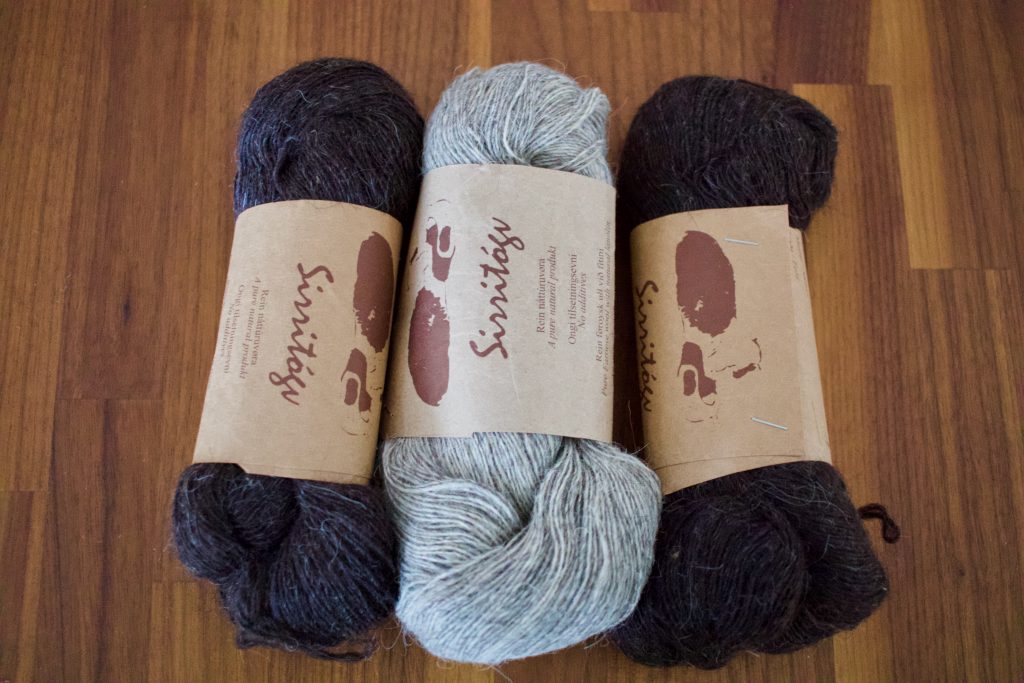 Moreover, I've been considering knitting another linen garment — once I've finally finished my Cullum Tee by Isabell Kraemer — perhaps in Quince & Co Sparrow or Blacker Yarns Lyonesse (which is 50% linen, 50% wool). I am extremely drawn to the Buckley Cardigan by Michelle Wang, but I am not sure I would enjoy the seaming process or knitting such a big project with linen yarn. We shall see!
Lastly, I went stash-diving the other day for yarn to knit an easy sweater project I can take on vacation with me. I came up with two options: the first one is to knit a fairly fitted and slightly cropped sweater with two skeins of fingering-weight Spote Garn (80% merino, 20% bamboo), which I bought in Bergen, Norway two years ago. The two projects I am currently considering are Breakwater by Cecily Glowik MacDonald or Indicum by Hilary Smith Callis. The other one is using three 50 gram-skeins each of Rosy Green Manx Merino Fine and Heb Merino Fine for a striped sweater. However, I haven't been able to find the perfect pattern yet. I am envisioning a more fitted version of Breathing Space or Confetti by Veera Välimäki. At this point, I am still very undecided, but I am hoping to have this "problem" solved by the end of the week so I have enough time to swatch and get the project started before leaving for the New World.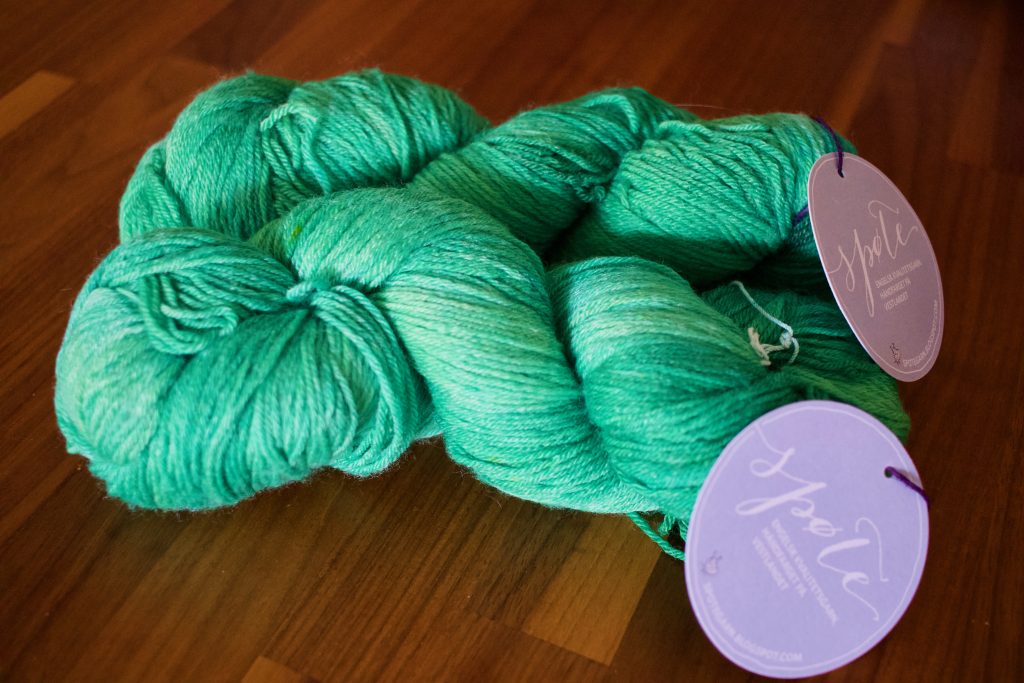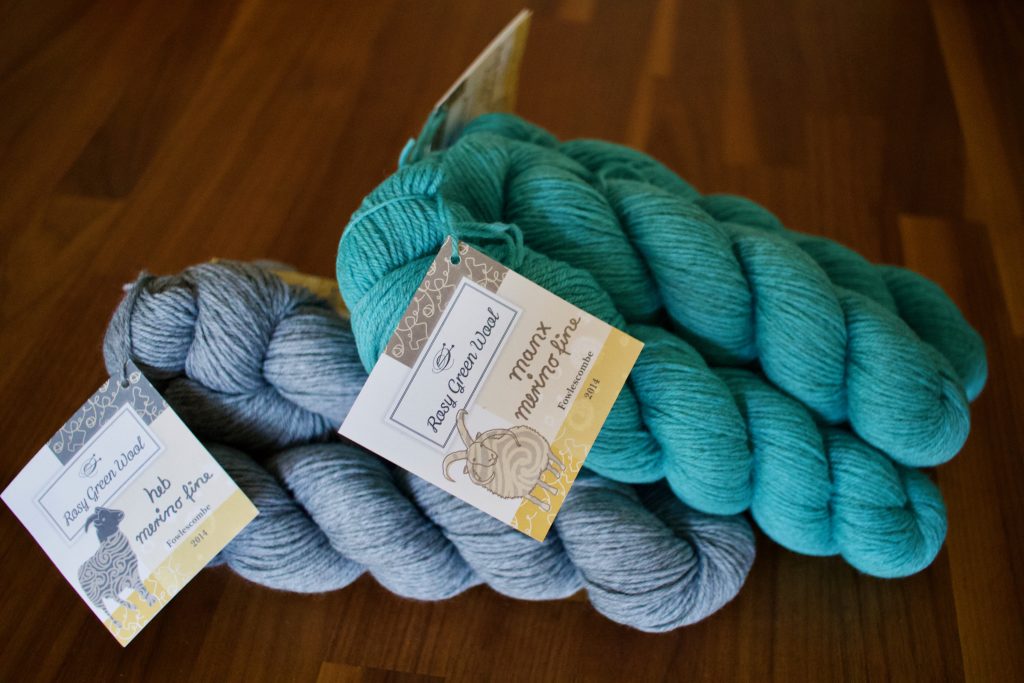 What are your knitting plans for the rest of the year? Do you have any recommendations for non-superwash yarn that is perfect for garment knitting?